Achievements in Defense & Security

Barrel Control
The efficiency and resistance to aging of many mechanical systems depends on the accuracy of fit between the internal and external diameters of their parts. For example when a piston slides in a cylinder or a shell slides in the barrel of a gun. We've developed versatile solutions that use tactile or non-contact sensors and which are suitable for many different inspection conditions (complex parts, difficult to access, high throughput, etc.).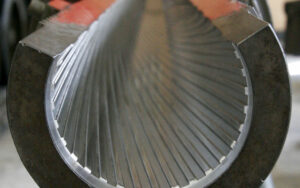 Ground Service Equipment
Our capacity for innovation and engineering project management, combined with our expertise in the design and manufacture of mechanical parts, allows us to support our customers in the defense sector, in the design and manufacture of utility and GSE equipment:
– Equipment for heavy maintenance operations
– Equipment that must operate in extreme environments
– Equipment that must offer the best ergonomics allowing technicians to operate in optimal conditions.
KEP Technologies intervenes, and also in the framework of total project management, from the study right through to the realization of a customer's specifications, or just the realization of a porject based on a customer's realization file.
Would you like more information?
You have a particular problem? Please get in touch with us.